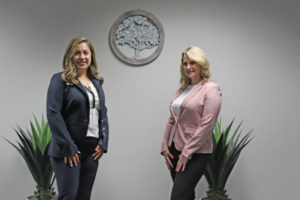 Welcome to the home of the Mighty Mustangs!
At Melrose Park School, we embody our schools' mission to prepare all students through the integration of culturally diverse instruction and high equitable standards for future success. We firmly believe in providing a warm and welcoming environment where we lay the foundation for all of our students to achieve academic excellence.
Melrose Park School currently serves over 600 students in both monolingual and dual language programs from preschool through the 5th grade. All students receive rigorous instruction through a curriculum that is aligned to the Common Core State Standards. We also support the social emotional needs of our students through the Second Steps program and PBIS to promote their safety, health and well-being.
As we are navigating our way back to a sense of what school life was like prior to the pandemic, we continue to do our best to ensure the health and safety of our students. Last year we were able to offer in-person after school activities, sports for our intermediate students and we look forward to more as we move forward going into this school year.
We are so proud and grateful for the amazing teachers and staff who inspire and support our students academically, socially and emotionally. Melrose Park School is also supported by several community partnerships and parent involvement. With a team of dedicated educational staff, parents and community members, we strive to provide a welcoming, culturally rich environment where all children can learn, feel safe and welcome.
Most Sincerely,
Dr. Sherri Rodriguez, Principal
¡Bienvenido a la casa de los Mustangs Poderosos!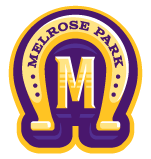 En le escuela de Melrose Park, encarnamos la misión de nuestras escuelas de preparar a todos los estudiantes a través de la integración de una instrucción culturalmente diversa y altos estándares equitativos para el éxito futuro. Creemos firmemente en proporcionar un ambiente cálido y acogedor donde sentamos las bases para que todos nuestros estudiantes alcancen la excelencia académica.
La escuela de Melrose Park actualmente atiende a más de 600 estudiantes en programas monolingües y de lenguaje dual desde preescolar hasta el 5º grado. Todos los estudiantes reciben instrucción rigurosa a través de un plan de estudios que está alineado con los Estándares Estatales Básicos Comunes. También apoyamos las necesidades socioemocionales de nuestros estudiantes a través del programa Second Steps y PBIS para promover su seguridad, salud y bienestar.
A medida que navegamos por nuestro camino de regreso a una idea de cómo era la vida escolar antes de la pandemia, continuamos haciendo todo lo posible para garantizar la salud y la seguridad de nuestros estudiantes. El año pasado pudimos ofrecer actividades extracurriculares en persona, deportes para nuestros estudiantes intermedios y esperamos más a medida que avanzamos en este año escolar.
Estamos muy orgullosos y agradecidos por los increíbles maestros y personal que inspiran y apoyan a nuestros estudiantes académica, social y emocionalmente. La escuela de Melrose Park también cuenta con el apoyo de varias asociaciones comunitarias y la participación de los padres. Con un equipo de personal educativo dedicado, padres y miembros de la comunidad, nos esforzamos por proporcionar un ambiente acogedor y culturalmente rico donde todos los niños puedan aprender, sentirse seguros y bienvenidos.
Muy sinceramente,
Dra. Sherri Rodriguez, Directora