Greetings from Melrose Park School,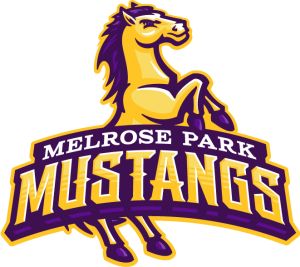 Welcome parents, students, families, community members, partners and other stakeholders of Melrose Park Elementary School. Melrose Park Mustangs will be striving to grow and improve in the areas of school climate and student academic growth for the 2016-2017 school year. We are committed this year to living out our mission at Melrose Park School. Our mission is that Melrose Park School is an academic institution dedicated to the belief that all children can learn.  We are committed to setting and maintaining high expectations both in and out of the classroom by implementing researched-based strategies and instruction to help all students learn.  Our goal is to meet the needs of all our students.  We are dedicated to developing productive lifelong learners who are resourceful thinkers and community contributors in a safe, supportive environment.
As always we are working hard to make sure that the students at Melrose Park School are being provided with a well-rounded education that is challenging and we as a school are supporting them so that they can be successful in our school, middle school, high school, and eventually graduate from high school ready for college and careers. We are off to a great start with our attendance increasing to 96.07% as of November 2016 from last year's 95.25% attendance rate. This year's attendance goal is to have a 97% attendance rate for the year. We are continuing to provide our students with a balanced curriculum that includes the core content areas of Reading, Math, Science and Social Studies and the specials of Computers, Music, Gym, and Library. In addition within our school day schedule we are making sure that all students participate in T.A.G. time as we have done over the past two years. T.A.G. time is where we provide enrichment and assistance to students in Reading for thirty minutes each day to help them reach their reading growth goals. We also have a daily scheduled time when our teachers work with groups of students on their math skills for thirty minutes a day to help our students reach their math growth goals.
We are excited about our after school clubs, intramurals and our Lego Robotics team that started this year. Thank you for your support and we look forward to your attendance at school and district-sponsored events throughout the year. This website has an up-to-date calendar so please make sure that you check it to see what is going on throughout our year. Thanks for your continuing support as we help our students become more successful both academically and socially.
Sincerely,
Melrose Park School Administration
Maribel Taboada, Principal
Micah Miner, Assistant Principal