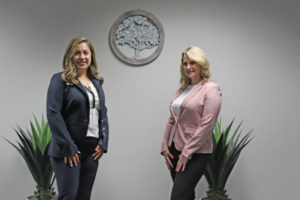 Greetings Parents and Families of Melrose Park Elementary School,
Welcome! At Melrose Park School, we continue to live District 89's vision on empowering, educating and inspiring our students to achieve personal excellence in a multi-cultural society. We firmly believe in providing a warm and welcoming environment where we lay the foundation for students to achieve their full potential.
At Melrose Park School we serve over 700 students in both monolingual and dual language programs from preschool through the 5th grade. All students receive rigorous instruction through a curriculum that is aligned to the Common Core State Standards. We also support the social emotional needs of our students through the Second Steps program in order to promote their safety, health and well-being.
This year, our dual language program will serve students from Kindergarten through 5th grade and it provides students the opportunity to learn content instruction in both Spanish and English. Students in dual language programs, or emergent bilinguals, use each of the two languages to strengthen both. Additionally, students in dual language programs are able to see differences in people as opportunities to connect rather than barriers to overcome. Dual language programs build biliteracy and bilingualism, high academic achievement in both program languages and sociocultural competence.
We are so proud of the amazing teachers who inspire and support our students academically, socially and emotionally. Melrose Park is also supported by several community partnerships and parent involvement. With a team of dedicated educational staff, parents and community members, we strive to provide a welcoming, culturally rich environment where all children feel safe and welcome.
Dr. Sherri Rodriguez, Principal
Estimadas familias de la escuela primaria Melrose Park,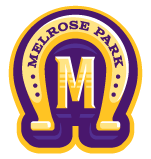 ¡Bienvenidos! En la escuela Melrose Park, seguimos viviendo la visión del Distrito 89 de empoderar, educar e inspirar a nuestros estudiantes a lograr la excelencia personal en una sociedad multicultural. Creemos firmemente en facilitar un ambiente cálido y acogedor donde sentamos las bases para que los estudiantes alcancen su máximo potencial.
En la escuela Melrose Park, servimos a más de 700 estudiantes de ambos programas de lenguaje dual y monolingües desde los grados preescolar hasta el quinto. Todos los estudiantes reciben instrucción rigurosa a través de un plan de estudios que está alineado con los estándares estatales básicos comunes. También apoyamos las necesidades sociales y emocionales de nuestros estudiantes a través del programa Second Steps para promover su seguridad, salud y bienestar.
Este año, nuestro programa de lenguaje dual servirá a estudiantes de kinder hasta el quinto grado y que ofrece a los estudiantes la oportunidad de aprender la instrucción de contenido en español e inglés. Los alumnos en programas, bilingües emergentes, utilizan cada uno de los dos idiomas para fortalecer ambos. Además, los estudiantes en programas de lenguaje dual pueden ver las diferencias en las personas como oportunidades para conectarse en lugar de barreras para supera. Los programas de lenguaje dual desarrollan la alfabetización, el bilingüismo, y alto rendimiento académico en los dos idiomas del programa y la competencia sociocultural.
Estamos muy orgullosos de los increíbles maestros que inspiran y apoyan a nuestros estudiantes académica, social y emocionalmente. Melrose Park también cuenta con el apoyo de varias asociaciones comunitarias y la participación de los padres. Con un equipo de personal educativo dedicado, padres y miembros de la comunidad, nos esforzamos por brindar un ambiente acogedor y culturalmente rico donde todos los niños se sientan seguros y bienvenidos.
Dr. Sherri Rodriguez, Directora